Over the years, the Clara Thomas Archives and Special Collections has acquired material which preserves the histories of the lived experience of Black Canadians. This post highlights a selection of fonds which contain a significant portion of records with content related to Black Canadians. Additional material can be found using CTASC's descriptive database.
Archival fonds from the Black Canadian community:
Archie Alleyne

, musician, philanthropist, and influential figure in the Toronto jazz music scene

 

Gerald A. Archambeau

, Jamaican-Canadian, the first Black adolescent to join the Canadian Naval Cadets in Montreal in 1948, and the first Black telegraph messenger to work for the Anglo-American Telegraph Company

 

Jean Augustine

, Grenada-born Canadian politician, teacher, and community organizer, who was the first female candidate of African descent to be elected to Parliament

 

Inez Elliston

, Jamaican-Canadian educator, writer, policy consultant, and leader in community volunteerism, first coordinator of the Multiculturalism and Race Relations Committee for the Scarborough Board of Education

Carl James

, Antiguan born scholar who is known for his work with Toronto's marginalized communities (particularly racialized African Canadian children and teenagers) and research on equity as it relates to race, class, gender and citizenship

 

Obsidian Theatre Company

, a leading black theatre companies in Canada and community advocate

 

Beverly Noel Salmon

, nurse, politician and prominent anti-racism and community activist, was the first Black female commissioner of the Ontario Human Rights Commission and the first Black woman elected municipally in Toronto

 

Kenneth Shah, early Caribana organizer and band lead

Yvonne Vera

, prominent Zimbabwean writer of English fiction

who immigrated to Canada


Home Made Visible collection

contains home movies from the Black Canadian community

 
 Archival fonds containing material related to the lived experience of Black Canadians:
Selected highlights from Special Collections from the community or pertaining to lived experience of Black Canadians: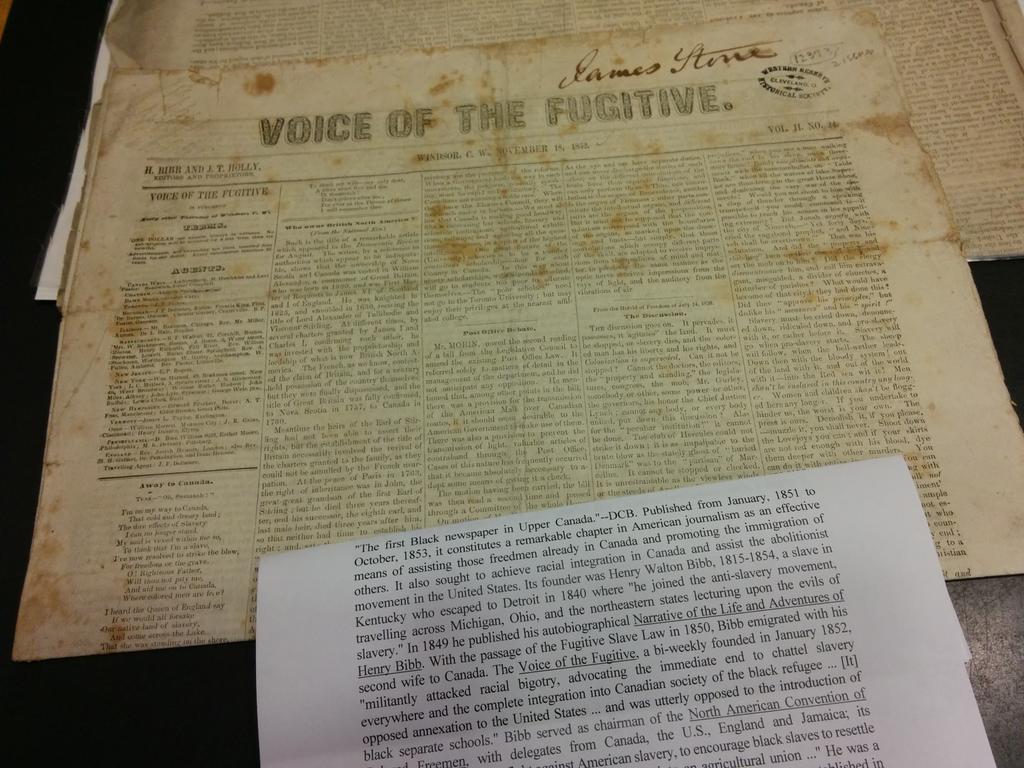 CTASC acknowledges that many of these resources contain historical language which includes problematic, unclear, or harmful language that is no longer considered appropriate today. If you have feedback about the finding aids or require assistance with archival research, please email archives@yorku.ca to reach a member of our team.